Welcome Week
Hillside PTO's 2nd Annual Welcome Week is ready to kick off an OUT OF THIS WORLD year! Save the dates, sign up to attend (head counts help us out big time!), and even get involved by volunteering. All the info you need is below, but reach out to
hillsidepto@hillsidehawkspto.com
with any questions. See you soon!
School is Sweet Monday, 8/21
5:30-6:30pm in the Gym
Stop by for a cookie and get excited for school with your buddies! We'll have a raffle, Spirit Wear to order, After School Enrichment Program registration, PTO membership and committee info, and the Boy Scouts and Girl Scouts will be here!
We need volunteers to help make School is Sweet happen! Please sign up here or on the Volunteer page.
Help us out with a headcount and RSVP below:
RSVP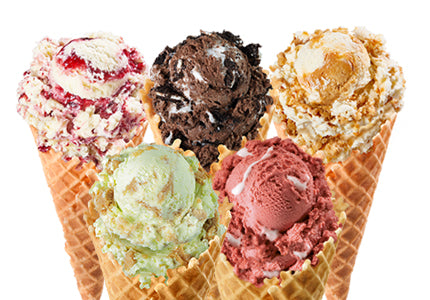 Meet & Treat Tuesday, 8/22
Meet & Treat at Open House (1-3pm): After you MEET your new teacher at Open House, head over to Bruster's Ice Cream to TREAT yourself! Teachers will be handing out special "Meet & Treat Tuesday" Bruster's coupons*, sponsored by the PTO.
Back to School Night (K-2: 6-6:45pm; 3-5th: 7-7:45pm): Stop by the PTO table in the school lobby to order Spirit Wear, get your PTO membership for the year, and more!
*Coupons are only valid on 8/22 from 1-9pm. One coupon per student.*
{Open House and Back to School night are school events, so please contact the school directly with any questions.}
"One More Day" Wednesday, 8/23
Staff Luncheon: We need volunteers to help welcome back our staff with a delicious Carolina Bros. lunch. Sign up here or check out the Volunteer page.
Kindergarten Playdate, 5-5:30pm at the shade structure behind the school
Incoming kindergarteners can meet fellow new friends and families!
Chalk the Walk, 5:30-6:30pm at the Hillside Front Entrance
Stop by to draw a picture or write positive messages on the sidewalk before our First Day!
First Day Thursday, 8/24
Have an amazing first day of school! Crystal the Hawk will be greeting you at the front entrance of school.
School Spirit Friday, 8/25
To School: Wear your Hillside Spirit Wear or school colors (navy and maroon).
Robeks Dine & Donate, 2-8:30pm Broadlands Plaza: We hope your first week went smooth-ie! Celebrate with a delicious smoothie as a pickup surprise or after school treat. Mention Hillside PTO when ordering, and Robek's will donate 20% back!